Adrienne Berg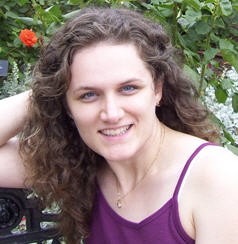 Adrienne Berg was introduced to dance as a child, which fostered in her a love of the movement arts. Seeking relief for back pain and stress reduction led her to begin practicing yoga in 1997. Private study began through various readings and texts, and training has continued through workshops led by Ginger Layden-Braun, Amy Likins, Doug Keller, and Kevin Durkin. Her emphasis in spinal therapy subsequently led her to the work of Joseph Pilates. Enjoying the compliment of both disciplines, Adrienne began teaching both yoga and pilates in 2001. She is certified in Pilates Mat work through Body Arts & Science International (BASI), and is currently pursuing Comprehensive Pilates Instructor Training through Balance Body University. Eventually she seeks to begin Therapeutic Yoga Teacher training. Her goal is to never stop learning!

A believer in a well rounded lifestyle, Adrienne is also a practicing Harpist and performs Celtic, Medieval, Classical, and Popular music at weddings and other events. Other interests include composing meditative music, drawing, Ballroom dancing, and hiking - although not all at the same time (carrying the harp during the hike can be a real challenge). She has a B.S. degree in Marine Biology from the University of South Alabama.

Adrienne truly enjoys the process of teaching and working with others to help them create a harmony of body, mind and spirit so they can relate to the world in greater health and ultimately spread greater peace and compassion to others. Her classes might be characterized as meditation in motion - her own eclectic mix of compassionate vinyasa flow, breath work and asana holds designed to suit her students' needs. Her teaching philosophy is one of respect as she wants her students to learn to value where they are in the present moment, both in their inner journey and outer lives.


Lisa Blount


Lisa Blount began a personal fitness routine twelve years ago which included a dedicated regimen of running, Pilates, and weight-lifting. This newfound interest in the field of fitness launched her into the realm of yoga. Lisa has been practicing yoga consistently over the past eleven years and continues to study the many nuances of enhancing and maintaining health and wellness of the mind, body, and soul.

As an avid runner, Lisa has participated and placed in numerous certified road races throughout the region. She is also a current member of the Port City Pacers and the Mobile-area corporate cup competitions. Through community health involvement and leading group exercise classes for YMCA of South Alabama and Bodies by Cindy, Inc., Lisa was further inspired to obtain a certification as a Personal Fitness Trainer (PFT) and Group Exercise Instructor through the Aerobics and Fitness Association of America (AFAA). Lisa furthered her studies by completing a 200-hour Registered Yoga Teacher (RYT) training program with the well-recognized Kula Yoga Community and Yoga Alliance. In addition, Lisa is a certified Spinning Instructor through Mad Dogg Athletics Inc. and certified healthcare provider in accordance with the curriculum of the American Heart Association BLS for Healthcare Providers (CPR and AED) Program.

Originally from Ft. Worth, TX, Lisa now considers herself a full-fledged Mobilian where life is measured by breath and not by minutes. Lisa is a devoted wife to her husband Trip and a doting mother of their beautiful daughter, Maria Grace.

"The virtues of YOGA have allowed me to find out who I really am and given me a greater understanding of life. This self-actualization has furthered my aspirations on a physical, mental, and spiritual level that I never would have imagined. This awakening provided the missing link in life that has helped calm the mind and alleviate the daily rigors that we all experience. Yoga has allowed me to grow as a person and make rewarding connections with family and has even helped shape remarkable friendships that may have never materialized otherwise. I feel the practice of yoga is just that... something one must practice in order to grasp life's potential for blissfulness. Life is an ever-changing journey and I have found that yoga can provide the means to help quench our insatiable appetite for wisdom, love, devotion, sacrifice, knowledge and understanding. Namaste"


Martha Collier ... we will miss her warmth, sprirt, and grace. May she rest forever in God's light.


Chris Garrett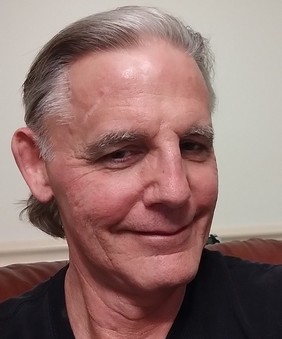 Chris Garrett holds a Master of Science degree in Chemical Engineering and has been a practicing engineer since 1981. He has been teaching yoga since 2001 and Pilates since 2004, and has completed Yogafit's Level 1 Teacher Training as well as attended various yoga retreats and training workshops hosted by Doug Keller, Bryan Kest, Ginger Layden-Braun, Amy Likins, Kim Schwartz, Kevin Durkin, John Friend, Cat McCarthy, Leeann Carey, and Aadil Palkhivala. Chris has also successfully completed Balanced Body University Reformer 1 and Movement Principals as well as Core Barre training.

In addition, Chris has been a group fitness instructor since 1988. He was Primary, Step, and Kickboxing certified through the Aerobics and Fitness Association of America, certified as a Keiser Power Pacing bike instructor, and has also been an AFAA Examiner.

Yoga and Pilates have helped to give him balance in his daily activities, and in this phase of his life both have become an essential part of his existence.


Dana Garrett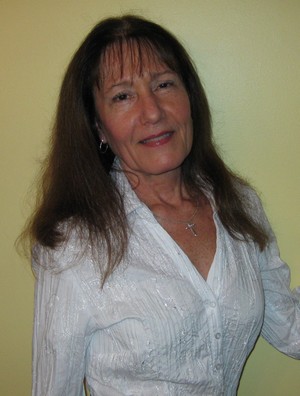 Dana Garrett has been teaching yoga since 2001. She received her 200 hour yoga teacher training from The Temple of Kriya Yoga in Chicago, Illinois and is a Registered Yoga Teacher (E-RYT) with the Yoga Alliance. Dana also holds a YogaFit Level I certification, has completed the YogaFit Pre/Post-Natal workshop, and studied yoga with Bryan Kest, Doug Keller, Amy Likins, Ginger Layden-Braun, Kim Schwartz, Kevin Durkin, John Friend, Cat McCarthy, Leeann Carey (Foundation Teacher Training, Anatomy: Form & Function, Developing the Eye, and Mapping the Body weekend intensives), and Aadil Palkhivala.

Dana has taught MELT Method classes and sessions since 2016, and is a Level 3 Certified MELT Method Instructor.

Dana has a Pilates Initiation 101 certificate from the PhysicalMind Institute, Level I and II Mat certifications from the Pilates Institute of America, certification from Merrithew (Stott) Pilates in their Intensive Mat-Plus (2007) and Intensive Reformer (2008) methods, completed training for the Merrithew (Stott) Pilates Intensive Cadillac (2012), Intensive Chair (2012), Intensive Barrel (2012), and Injuries and Special Populations (2013) methods, and completed Core Barre training. In addition, Dana has completed the following ACE and Merrithew (Stott) Pilates CEC Training Workshops:
Foam Roller Challenge, 2009
Jumpboard Interval, 2009
Mini-Stability Ball, 2009
Matwork for Golf - Level 1, 2010
Osteoporosis & Scoliosis, 2010
Pilates with Props - Level 1, 2011
Superior Balance, Stability Ball - Level 4, 2011
Matwork for Golf - Level 2, 2011
The Shoulder Girdle: Stability & Function, 2014
Lumbo Pelvic Region: Stability & Function , 2014
ZENGA V2 Vinyasa on the V2 Max Plus Reformer, Level 1, 2015
ZENGA Power & Strength, 2015
ZENGA Fluid Conditioning with the Mini Stability Ball, 2015
Power Paced Fitness Circle, 2016
Reformer Workout for Men, 2016
Athletic Conditioning on the Cardio-Tramp Rebounder, 2016
Pilates Spring Wall, 2017
Reformer with Fitness Circle, 2017
Bodyweight Training, 2017
Matwork Flow with Ankle Tubing, 2018
Athletic Conditioning on the Reformer, Level 1, 2018
Reformer & Cardio-Tramp Barre Workout, 2018
The Lumbo-Pelvic region: Matwork for Stability & Function, 2019
Prenatal Pilates on the Reformer, 2019
Post-Natal Pilates, 2019
ACE Kettlebell Training, 2019
Pilates for Rehabilitation, 2019
Essential Matwork with Fascial Focus, 2020
Essential Matwork on Stability Cushions, 2020
Bodyweight Training, 2020
Functional Towel Workout, 2022
Pilates Matwork for Me, 2022
Pilates with Props, Level 2, 2022
Intensifying the Essential Reformer, 2022
Ultimate Body Sculpting, Flex-Band, Level 2, 2022
Rotational Disks on the Mat, 2022
Dana has been working in the local fitness industry since 1984 and holds a Master of Science degree in Sport Fitness Management. She is certified through the American College of Sports Medicine as a Health and Fitness Instructor, is certified through the Aerobics and Fitness Association of America for High/Low Impact Aerobics, Kick-Boxing, Weight Room, Personal Training, and Advanced Personal Training. Dana also holds a Personal Training certification through the American Council on Exercise and was also certified as a Keiser Power Pacing bike instructor.

Dana was the Fitness Director at SportPlex from May, 1990 through December, 2004, and has traveled extensively for the Aerobics and Fitness Association of America certifying instructors for group exercise and kick-boxing. She is also a CEU provider for AFAA's aerobic and kick-boxing choreography workshops as well as a presenter for the Mat I and Mat II programs (Yoga/Pilates workshops). Dana has also presented a Fitness Yoga certification for the Deep South Alliance in New Orleans.

"I have always tried to show others that they can reach their goals if they set a series of small and attainable steps - setting themselves up to succeed, rather than raising the bar so high they ultimately give up. Not succeeding does not equal failure. In the big picture, the only failure is in not trying. I consider myself to be a recovering envelope-pusher; someone who felt they had to climb Mt. Everest everyday in order to prove themselves - usually only to myself! Yoga has brought me to a much kinder and realistic place - it has brought a balance that I never understood could exist. During the past few years, I have gone through many challenges and changes. Without God, yoga, and the love and support of my husband, I don't know how I ever would have made it! The hectic pace of life today has most people frantically running in circles - yoga can bring balance, compassion, patience, self-acceptance, and so much more. It is hard to believe that something seemingly so simple can have such a profound effect. I guess people haven't been doing yoga for over 5000 years for nothing!


Liz Inge


Mobile native and mom to three boys, Liz Inge has always been excited to bring health and wellness to her community. Liz has a degree from Auburn University 05' in Health Promotion, and is a Certificate Practitioner in Guided Meditation, Health Coaching, Yoga and Massage Therapy, as well as a certified Doula. Liz enjoys bringing healing of the mind, body, and spirit to her clients, runs her own private practice here in Mobile, and is excited to announce that she will also be calling Synergy Yoga her home and hopes to reach many more people.

With over 18 years of experience bring relaxation and a better quality of life to her valued clients, Liz is ready for YOU to hop on the band wagon, so come see Liz at Synergy Yoga & Pilates for her guided Meditation and Yoga classes!


Susan Steber Kangal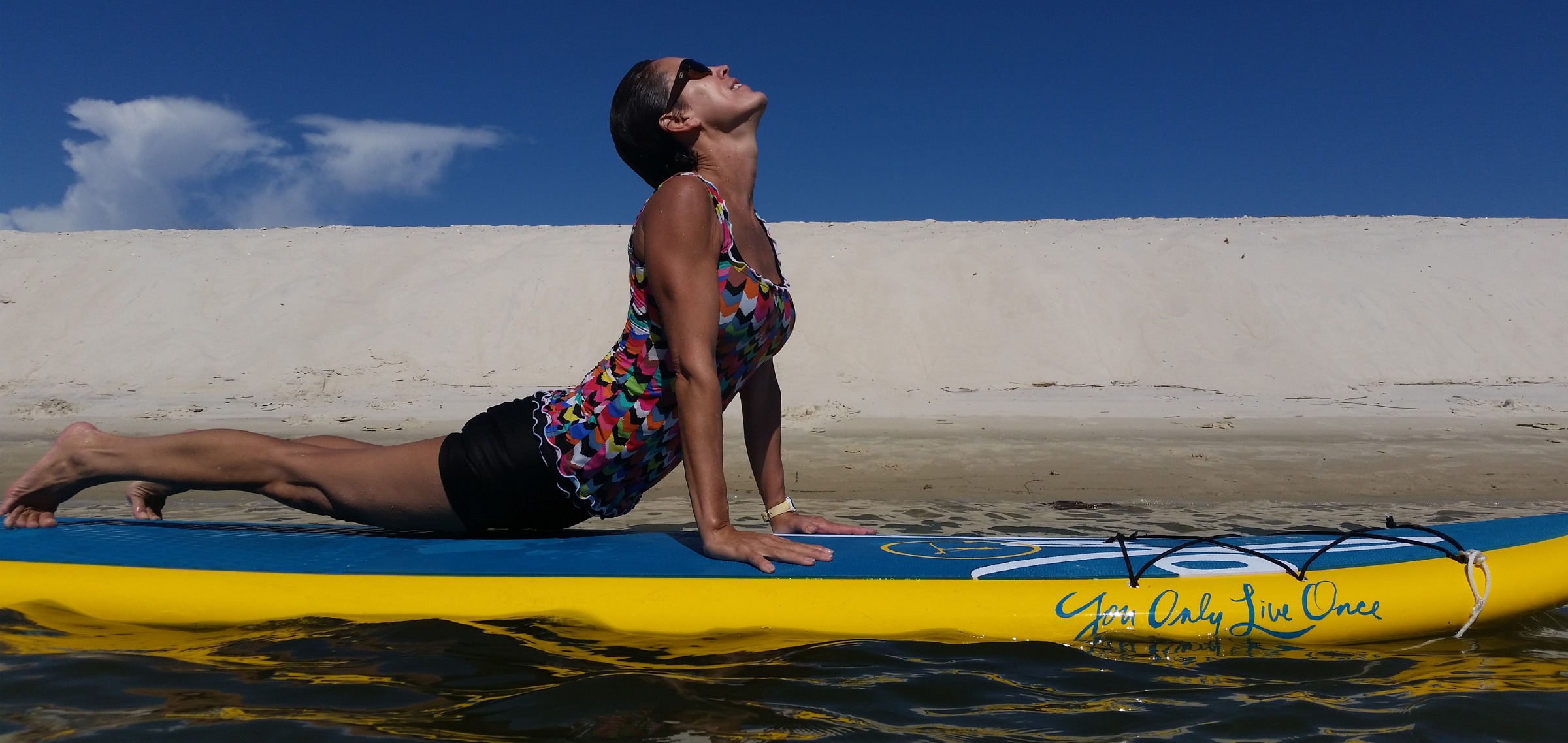 Susan Steber Kangal resides as a life-long native of Mobile. She has two daughters - Kamran, 16 yrs., and Alli, 14 yrs. old.

Susan began practicing yoga in 1998 in search of a more gentle form of exercise after years of teaching high impact aerobics. Yoga offered a balance and discipline that helped calm the mind and focus on rejuvenation of chronic pain issues. Susan is certified through YogaFit. She teaches an intermediate yoga practice adaptable to all levels. The class includes a variety of fundamental postures (standing, seated, floor, and many times the wall) providing stretching, strengthening and restoration. Her style focuses on alignment, flexibility and strength training.

She is a graduate of the University of South Alabama with a BFA degree in Graphic Design, a minor in Drawing, with concentrations in Photography and Art History. Her professional background for more than 25 years has ranged from an Art Director at an advertising agency, Print and Media Sales to Product Marketing Manager and formerly owner of Kangal Gallery In The SAIL LOFT in downtown Mobile. Today Susan is an Account Executive for Lamar Advertising Company. Susan's latest passion is combining yoga with her love of water... Stand Up Paddle Board Yoga on Dauphin Island!

Please visit her Facebook SUP page and also enjoy her SUP video.


Faye Mahan

Chris McFadyen

Chris McFadyen has been teaching hatha yoga for over 10 years. His personal practice has included Iyengar, Anusara and Ashtanga styles of hatha yoga. Chris is a 200-hour Registered Yoga Teacher (RYT) with the Yoga Alliance. He has attended intensive workshops by nationally known teachers including Doug Keller (Anusara), Bryan Kest (Ashtanga), Shiva Rea (dance/movement) and Didier Razon (Iyengar). He has also completed workshops in Thai Yoga Massage Therapy and has been practicing this form of massage for many years.


Rebecca McLeod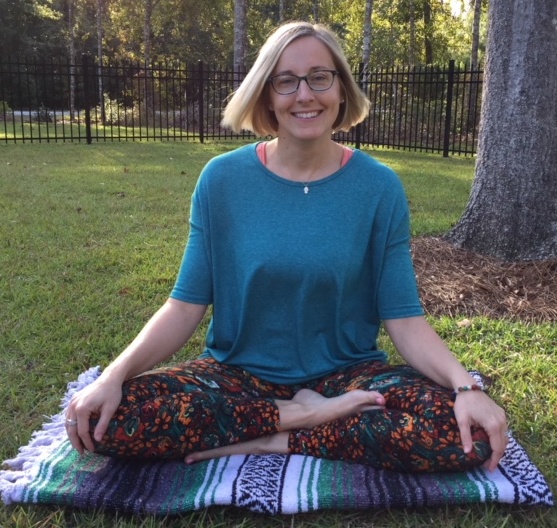 Rebecca McLeod came to yoga while working a stressful job in retail management. As she lay in Savasana in that first class, she thought to herself "where has this been my whole life?" The feeling of connection, relaxation and the pure bliss had hooked her and she became a regular after that. Loving the chance to "escape" for an hour a week onto her mat.

Life unfolded as it does and she found herself leaving that stressful job and moving to Mobile where she met a wonderful yoga community. When the opportunity for yoga teacher training came up, she wasn't initially interested. She was enjoying being "retired". However, that feeling she had in that very first yoga class was still with her and she wanted to share that with others, giving them the opportunity to quiet their mind and feel that connection with their breath and their body. She completed her RYT-200 training in July of 2015 with Kula Yoga Community of Mobile. She teaches Hatha, Vinyasa, Gentle, Restorative and Prenatal Yoga. She believes that yoga is for everybody and every body. Her classes focus on connecting with and creating space for the breath.

A native of small town rural Northern Pennsylvania, Rebecca grew up on a dairy farm. She has a Business Administration degree from Mansfield University and spent over 10 years in the Harley-Davidson business. She received her strong work ethic and compassion for others from her loving parents and grandmother. Rebecca loves making others feel good and helping them to relax. When she is not teaching or taking a yoga class she is traveling with her husband and her Westie Leroy. She also enjoys cooking, sewing and makes Aromatherapy eye pillows. Rebecca is a Wellness Advocate for doTERRA Essential Oils and a supporter of the Mobile Ballet, Days For Girls, and Esophageal Cancer Action Network (ECAN).

She looks forward to seeing you in class and helping you to relax and reset.


Manja Herlt Podratz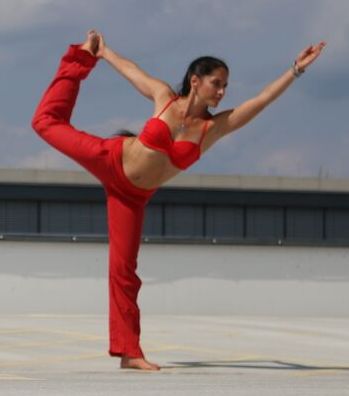 Manja Herlt Podratz completed a 200-hour Yoga Teacher Training with Tracey Narayani Glover of Shanti Warrior Living Yoga at Quiet Mind Massage and Yoga Studio right here in Mobile. Manja received her Bachelor's degree of Arts Management and Cultural Studies at the University of Applied Sciences in Potsdam (Germany) and her PhD in Theory of Architecture and Media Studies at the Brandenburg University of Technology in Cottbus (Germany). She taught at college level for 11 years in Germany, Italy, and the United States, and published several academic books and articles both in English and German during this time. In 2001 a sport accident caused fractures of three vertebrae, which after long months of healing and hospital treatment brought her back to a more intense yoga practice. Manja is mother of three wonderful children, and the author of "Das Leben kennt den Weg" - a guidebook about natural pregnancy and childbirth as well as vegan nutrition during pregnancy, currently being translated into English. Manja is a Certified Translation Professional, working as medical, legal, and sports interpreter.


Annette Porter-Ham has been a student of yoga since 1996 and instructing practice since 1999. Annette is an E-RYT 500, RPYT, FiTour Master Yoga Instructor, Spinning Instructor, Fitour Group Fitness Instructor and Certified Personal Trainer. Annette has competed in 4 Ironman Distance Triathlons, numerous marathons, multi-sport events and bicycle centuries. Annette completed a double century (200 miles) and earned the honor of being the first female to complete the distance in Alabama. Annette has an extensive background in competitive sports, sports specific conditioning, functional training and her passion of Yoga. Though her knowledge of exercise and the human body, she is able to design creative and dynamic programs for any client's fitness level and their specific goals. She believes in achieving these goals by finding balance in the mind, body and spirit.

In prenatal yoga, Annette's intention is to create a nurturing and safe practice that will emerge in the beauty of wholeness and health for the Mother and her newborn child. Her yoga instruction will facilitate each person's uniqueness as she guides them into self-awareness.

Her life has been blessed with two beautiful daughters. In her free time, she enjoys spending time with her family and friends, Celtic music and playing flute.


Mary Ann Sinde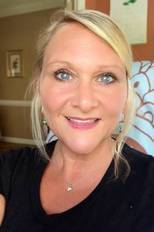 Mary Ann Sinde initially found yoga through the Kula Yoga Community. Quickly realizing the profound effect it had on her body, mind, and spirit and curious to learn more, she began Teacher Training. Her classes are gentle yet effective using breath work, meditation and asana. It is perfect for both the beginner and the intermediate student.

Mary Ann believes that yoga opens the door to be gentle with your body and creates a space for self care. She has a "start where you are" approach which makes yoga accessible to everyone at any level, and loves to see her students' growth and progression as they create peace, strength and stamina in their own practice.

In addition to her RYT-200 training completed in 2013 through the Kula Yoga Community in Mobile, Mary Ann has completed training in both Thai Yoga and Yoga for Cancer. Join her every Thursday at Noon for a Gentle Practice - find your bliss on your mat in her land of "Ahhhs".


Patsy Tucker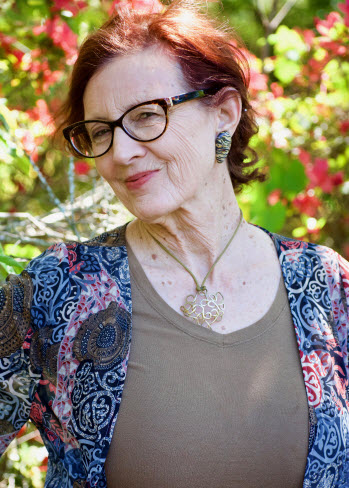 Patsy Tucker began studying yoga in Mobile in 1996. Her yogic path started with hatha yoga and then moved into pranayama or breath work coupled with a study of ayuvedic healing, yoga philosophy and meditation. She started teaching yoga in Mobile in 1998 at Naturally Yours Health Food Store and has taught at Pro Health, the Mary Berg Senior Citizen Center, the School of Math and Science, and the Mobile Institute of Soft Tissue Therapy.

Patsy moved to San Mateo CA in 2003. There she attended classes at the Iyengar institute in San Francisco and also Vinyasa and Bikram classes in the Bay Area. Patsy moved back to Mobile two years ago and since her return has specialized in teaching gentle hatha yoga classes


Jasmine Woodward

More teacher bios will be added as they become available!